Space Analysis and Healing for Home and Business 

Along with the architecture, materials, color, interior design, and elements of a residence or workplace, all the events and emotions thathave taken place there will imprint a direct subtle influence in the environment. Such subtle factors will have an influence, either positive or negative, on those who reside, visit, or work in those spaces, according to the type of energies that are generated from them. Even animals and plants can be affected by such subtle factors. Over time, stagnant and noxious energies builds up in the space and caninterfere with the daily activities and well being of those exposed to them.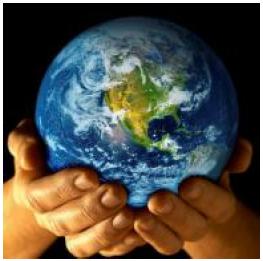 Inhabitants and visitors may feel tired and depressed, have sleeping problems, trouble concentrating, and their business as well as relationships seem to be difficult. Along with circumstances and events that have taken place in a land or property, other important factors also influence the environment such as strong Earth energies (geopathic stress) originated in the geology of the land, as well as the electromagnetic radiation generated from power lines and electrical installations and appliances. Psychic energies also might play a role in the feeling and ambiance of a place. 

My services are oriented to neutralize and protect the environment form noxious subtle energies and factors, and enhance the quality,ambiance and well-being properties of spaces. I use a powerful though non invasive method to heal and enhance a living, working, and or business space. In addition, I provide recommendations to make it more appealing and comfortable. My technique implements the base principles of the ancient science that gave origin to Feng Shui and Geomancy, along with the application of Radiesthesia and Biogeometry.A thorough healing work will help to uplift the energy of the space and the well-being of everyone in it, and promote a welcoming environment for both the residents and the visitors.

I provide consulting services for interior design projects and real estate developments, as well as property clearing and subtle energy enhancing for home, business and institutions.  A typical house healing and enhancing consultation includes the analysis of the land and building from the blueprint or full sketch of the property, which I ususally do remotely regardless the location. After detecting all the noxious factors and also beneficial area/s, I do the basic clearing of the space over the sketch or plot. Then, after finishing that phase, I go to the actual premises to complete the work using crystals and hand-made copper elements that I activate and create, which are positioned at key ares of the property. In addition I give recommendations about fixtures, furniture, landscape, and interior elements to enhance the flow and ambiance of the place.  Depending on the case, I could do the entire process remotely. The fees are based on the type, size and use of the property, as well as additional services and consulting provided, such as working with your interior designer, or designing subtle energy enhancing artwork pieces.